Get your tickets...
...for our Winter show, Hot Mikado. Our first production of 2018 is sure to be a smash! Visit our page for details on the production and how to book your tickets - or book online here
Did you attend...
.....West End Wishlist or Fiddler On The Roof this year? The audience reactions have been astounding! Did you see the show? We'd love to know what you think. Drop us a note by clicking here or let us know on Twitter (@hmm76) or Facebook!
What's next for HMM?
After Hot Mikado in February, we are excited to announce our Summer 2018 show, Anything Goes! Want to join us? Visit here.
Tell us what you think!
Have you seen an HMM show recently? If so, drop us a note by clicking here or let us know on Twitter (@hmm76) or Facebook!
Get all the latest news
If you want to keep-up-to date with everything HMM, either join our mailing list by sending your email address or postal address to info@haveringmusicmakers.co.uk or following us on Twitter (@HMM76) or liking us on Facebook!
Havering Music Makers is a Musical Theatre Society based in the London Borough of Havering - hence the name. We have a reputation for high quality shows and an incredibly friendly atmosphere within the group.
We perform most of our shows at the Queen's Theatre in Hornchurch and the Kenneth More Theatre in Ilford.
Navigate around the site to find out more!
BOOK YOUR TICKETS FOR HOT MIKADO

Book & Lyrics by David H. Bell | Music Adapted & Arranged by Rob Bowman | Based on The Mikado by W. S. Gilbert & Arthur Sullivan | Originally produced at Ford's Theatre, Washington D.C, Frankie Hewitt, Producing Director | Presented by arrangement with Music Theatre International (Europe). All authorised performance materials are also supplied by MTI Europe www.mtishows.co.uk
Our February 2018 production, transports you to 1940s Japan, but with a twist......Hot Mikado is a classic tale of forbidden love.
The Emperor of Japan's son, Nanki Poo, who is masquerading as a poor musician, falls head over heels in love with the beautiful Yum Yum, but she is engaged to the Lord High Executioner – someone not to be messed with!
Favourites such as 'Three Little Maids' and 'A Wand'ring Minstrel I' are transformed into fantastic show-stopping numbers.
Click the image to visit the page for more information, or head straight to the box office to book your tickets online!
THANK YOU TO OUR WONDERFUL WEST END WISHLIST AUDIENCES!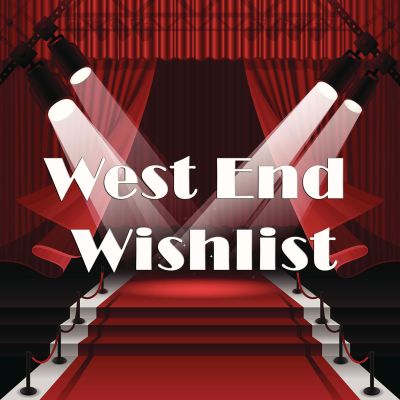 We had a ball performing all our Wishlist songs from hit West End productions and we hope you enjoyed our selections too. Did you come and see the show? If so, why not drop us a note at info@haveringmusicmakers.co.uk or let us know on Twitter (@hmm76) or Facebook!
Get in touch!
Click here to contact us...

Visit us on...

Donate to us...
Support us...
by doing your on-line shopping via the links below:
We are members of...