Get your tickets...
...for our Winter show, Half a Sixpence. Our first production of 2019 is sure to be a sensation! Visit our page for details on the production and how to book your tickets - or book online here
Did you attend...
..... Anything You Can Do? The audience reactions were astounding! Did you see any of our shows? We'd love to know what you thought. Drop us a note by clicking here or let us know on Twitter (@hmm76) or Facebook!
What's next for HMM?
We are excited to announce our Winter 2019 show, Half a Sixpence! Want to join us? Visit here.
Tell us what you think!
Have you seen an HMM show recently? If so, drop us a note by clicking here or let us know on Twitter (@hmm76) or Facebook!
Get all the latest news
If you want to keep-up-to date with everything HMM, either join our mailing list by sending your email address or postal address to info@haveringmusicmakers.co.uk or following us on Twitter (@HMM76) or liking us on Facebook!
Havering Music Makers is a Musical Theatre Society based in the London Borough of Havering - hence the name. We have a reputation for high quality shows and an incredibly friendly atmosphere within the group.
We perform most of our shows at the Queen's Theatre in Hornchurch and the Kenneth More Theatre in Ilford.
Navigate around the site to find out more!
BOOK YOUR TICKETS FOR HALF A SIXPENCE
14th - 16th February 2019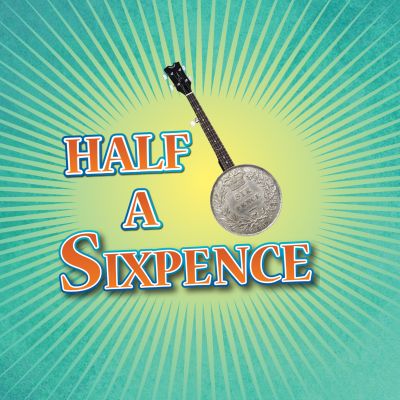 Click the image to visit the page for more information, or head straight to the box office to book your tickets online!
Get in touch!
Click here to contact us...

Visit us on...

Donate to us...
via

or

Support us...
by doing your on-line shopping via the links below:
We are members of...